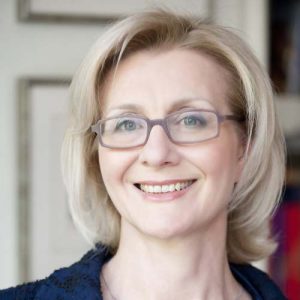 After operating as a sole trader between 2003 and 2005, Anita Millar founded ADM Risk, Regulation & Strategy Ltd (ADM) in 2005, and worked on prudential and market infrastructure related risk and regulatory projects, both inside and outside the UK, for ADM's own clients and as a sub-contractor to top-tier consultancies. In 2008, she joined Northern Trust, designing, developing and implementing a suite of risk audits before then relaunching ADM Risk, Regulation & Strategy Ltd in 2009 with an expanded service and product offering.
Since 2009, ADM has undertaken a number of high-profile risk and regulatory projects for financial services firms and trade associations, including:
Anita Millar's expertise in risk management is rooted in training undertaken at the TD Bank Financial Group (in Toronto), where the work involved estimating counterparty credit risk on derivative transactions. In 1997, she moved to London and joined NatWest Markets, moved into Greenwich NatWest, and was then transferred to the Royal Bank of Scotland Group (RBSG) following RBS's takeover of NatWest. That period involved leading a counterparty risk team through the various challenges presented by a changing product offering and organisational structure, and developing the group's views on the Basel Capital Adequacy Reform (Basel II).
Anita Millar's experience in the risk and regulatory arenas is underpinned by an extensive academic background in international affairs and economics. Educated in Canada, she has two independent Master's degrees – one in Economics from the University of Toronto, and one in International Affairs from the Norman Paterson School of International Affairs (NPSIA) at Carleton University.
As the founder and director of ADM, she is also a member of the Institute of Directors (IOD), the Centre for the Study of Financial Innovation (CSFI), and the Association of Independent Professionals and the Self-Employed (IPSE).
Need help deciphering what regulatory change means for your business?
Click the Contact Us button or call us on +44 (0)20 7370 6363